Caravan and motorhomes.

PLEASE BE AWARE THERE IS A NOISE CURFEW OF 10.30PM
Hardstanding super pitch with electric, water tap, grey waste drain
*price- £30 per night including 2 adults
Grass touring pitch with electric
*price - £27 per night including 2 adults
Extras
. per person Adult - £6 per night
. per child aged up to the age of 16 - £4 per night
. infants - free
. extra car - £3 per car per night
. awning - free
. pets £1 per pet per night
Tents
. Tent £8 per pitch per night
. Tent with electric £18 per pitch per night
Bank holiday prices.
. hardstanding super pitch with electric, water tap, grey waste drain
price - £33 per night
. Grass touring pitch with electric
price - £30 per night including 2 adults
Tents.
Tent with electric £20 per night
Tent £11 per pitch per night
Low season from the 1st of January 2022 until the 14th of April 2022
Hardstanding super pitch with electric, water tap, grey waste drain
* price- £28 per night including 2 adults
Grass touring pitch with electric
* price - £25 per night including x2 adults....
Tents
. Tent £8 per pitch per night
. Tent with electric £15 per pitch per night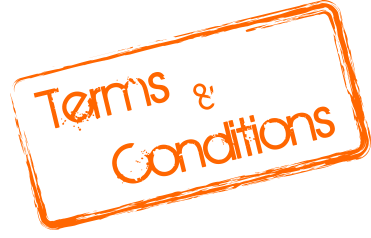 Orcaber Farm Caravan & Camping Park
Terms and Conditions
Booking Confirmation
Following your booking and confirmed deposit/balance payment you will receive a receipt confirming your payment. Deposits are non-refundable and may only be transferred at the parks discretion. Please bring your booking receipt when checking in at reception.
Conditions of Booking
We reserve the right to decline or terminate the booking of any guest(s) whose party makeup or behaviour interferes or may interfere with the general comfort of other guests. In this event no refunds will be made.
Children
Children remain the responsibility of their parents or guardians at all times. It is particularly important that you always know where your children are, and that you provide adequate supervision for them at all times.
Holiday Amendments
Changes to your holiday during your stay
We cannot accept responsibility or compensation for circumstances beyond our control including (but not limited to) industrial disputes, natural disasters, fire, technical problems, bad weather and acts of government.
Amendments to your booking
After you have paid your Deposit/Balance you may wish to change some elements of the Holiday, e.g. type of pitch or duration. We will try to meet your request. It may be necessary to cancel your break due to illness, accident or change of circumstances. We cannot guarantee a full refund, however we will endeavour to come to an arrangement. Failure to arrive without satisfactory explanation or written cancellation will not be entitled to a transfer of stay.
If we make any major alterations to your booking We try very hard to provide all facilities as advertised on our website. It may however be necessary to make some alterations in advance of your holiday. If such a change is
necessary, we will endeavour to advise you in writing as soon as possible.
If we cancel you're booking
We always endeavour not to change the date or cancel your booking, but in exceptional circumstances this may be necessary. We will inform you of the change of date or cancellation as soon as possible and give you the following options.
A. accept the alternative arrangements as notified to you
B. choose another available break from us at the advertised price
C. cancel your holiday with a full refund of any money you have paid
Rules and Regulations
The person completing the booking is responsible for the conduct of their party, It is your responsibility to read the rules & regulations and abide by the rules therein.
Not reading the rules is not an excuse for infringement. It is your responsibility to ensure that all members of your party accept the terms of the contract set out in these terms and conditions of booking.
Failure to disclose all relevant information or comply with these terms may lead to termination of the contract and loss of the booking without refund.
Orcaber Farm Campsite reserves the right to ban individuals from future use of the park.
Liability
Anyone defacing or causing damage to any buildings, equipment or property of the park faces immediate eviction and prosecution. The pitch hirer will be responsible for and charged for any damage /loss caused by themselves or their visitors to the pitch or to any park facility or other resident's property. Your personal belongings, vehicles, vans and their accessories and contents are left at your own risk.
Orcaber Farm Campsite or its staff will not be liable for the loss, theft or damage of any property nor for any injury, accident or mishap to any person in the park. Customers must ensure that their property is secured and fully
insured for any unforeseen eventuality.
Data Protection
The information taken at time of booking is required to be collected for the purposes of processing your reservation at Orcaber Farm Campsite. We may process your data to keep you informed of our activities and to keep you updated with news, offers and other information that may be of interest to you. If you do not want us to use your information for the marketing purposes described in this paragraph, please let us know.
We may also disclose your data to CampStead Ltd who may contact you, inviting you to complete a questionnaire and review regarding your stay at our park.